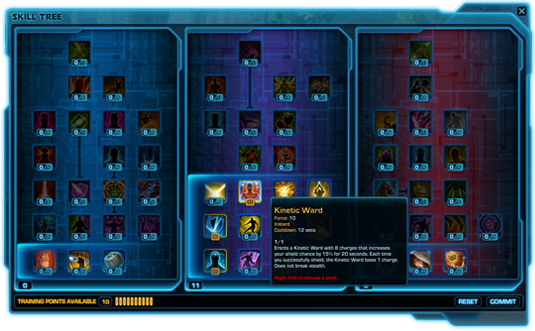 This week we get the Dev Blog update from Georg Zoeller
here
. As of this moment, these are the avdanced classes (AC) as they stand now, although this is subject to change. I can see many a fan, already planning there advanced skill trees ready for launch.
I would like to say that this blog, answers all the question we have on the AC's, but sadly it does not.
Yeh there is a complete list of every class here, even though this may change, with testing feed back and all. It does not tell us wich class is better suited to wich role.
I can see the 4 man flashpoints being some what flexible, i.e multiple types of AC's may heal and/or tank. This does not go to say a
Jedi Consular, would be viable as a tank in an end-game Raid.
I see this class range diversity already in Rift. There are 3 tanks, Warrior, Rouge and the Cleric. All of these classes, are just as good as the next, in lower end content.
Now take these classes, to a world boss, or elite end-game raid. Then it is clearly evident that only the warrior is up to the task. This may also be the case in TOR, though time will tell.
Of course this goes for DPS and healers, yet in a larger Raid setting, of say 20+ players. Every type of spec is viable, and most importanly can be a must have to have a chance to finish the content.
Not a bad Friday update all in all, and I can see why there is not more indepth infomation on AC's.
BioWare again has answered a few questions we have on TOR, and left us with just more questions, that will remain unanswered for a little longer. Such is life :)